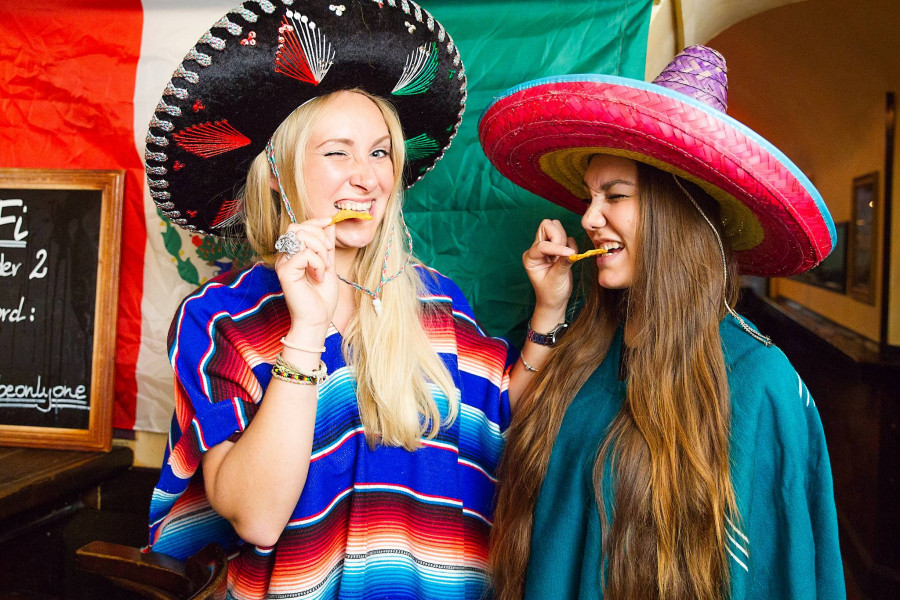 Cinco de Mayo
€30/ per person
2022-05-05 - 22:00:00

The Highlander Pub Rome
About this event
One tequila, two tequila, three tequila, who's counting anyways? Not us, we plead the fifth or should we say, de cinco. Are Thursdays always this good? Well, heck yeah, specially when it is Cinco de Mayo. And this year we are not holding back, so put your sombreros on and party like a MexiCAN. But don't let the Cerveza get to your Cabeza. Another Cinco is just another opportunity to blissfully throw back a few drinks with friends, and even make new ones on the way! Get out to the best bars in Rome to celebrate! All of the venues are within walking distance in the heart of the city so you can spend more time partying with friends.
Put your MEXICAN OUTFITS and bring it in! All of you who show up with any traditional Mexican Item are getting a bonus shot of tequila with their first drink!
DON'T MISS LA FIESTA MAS LOCA DEL AÑO
Price Includes
The party starts at 10pm. HAPPY HOUR/OPEN BAR with unlimited mixed drinks, beer & wine from 10 to 11pm. ONLY 30 Euro to attend (5 euro discount for students with a valid student ID)!
Event Rules
Mustaches, sombreros and all the good spirit are in high demand. Bring it all and add it to our explosive mix of colours, rhythm and flavour.