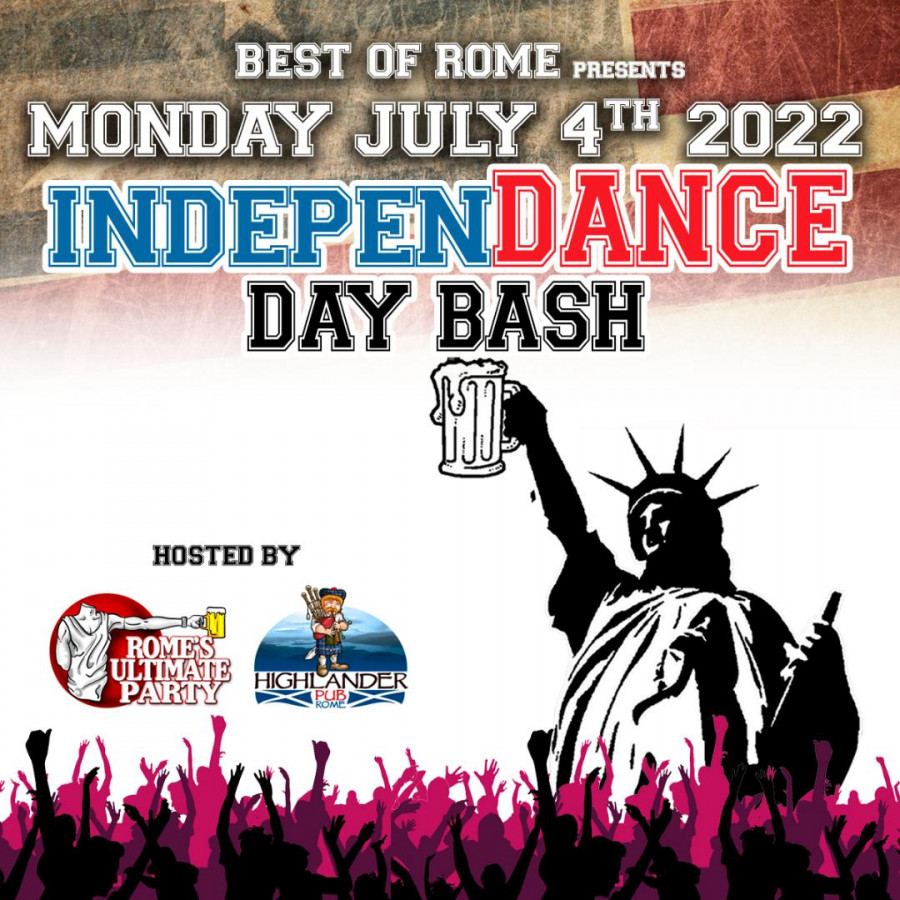 IndepenDANCE Day Bash 2022
€30/ per person
2019-07-04 - 22:00:00

The Highlander Pub - vicolo di San Biagio 9
About this event
The celebrations will kick off with a traditional Happy Hour at the Highlander – all the mixed drinks, beer and wine you can drink and all the pizza you can eat from 10pm until 11pm! Beer poing, drinking games and contests and challenges will be taking place at the Highlander until about midnight.
Surely we will be moving to a bar on the road before we conclude the bash into the most popping disco club in downtown Rome!
Those who dare to attend the open bar and pizza buffet pay 30 Euro. Those who wanna go humble pay only 20 Euro and get a drink of choice at the Highlander. Both fees include the admission to all the venues we cover after we start moving from the Highlander. Bookings are strongly recommended max 60 spots for open bar – those who reserve upfront skip the sign up line and get an extra free shot of choice at our home base – the Highlander.
Time to show some skills! Are you AmeriCAN or American't?
Price Includes
Happy Hour/OPEN BAR from 10pm until 11pm with unlimited mixed drinks, beer, wine & pizza
Drinking games
Beer Pong Tournament
FREE entry to all venues covered
Event Rules
AmeriCAN or NOT everyone is invited!
Please, dress up! No open shoes and no tank tops for guys!