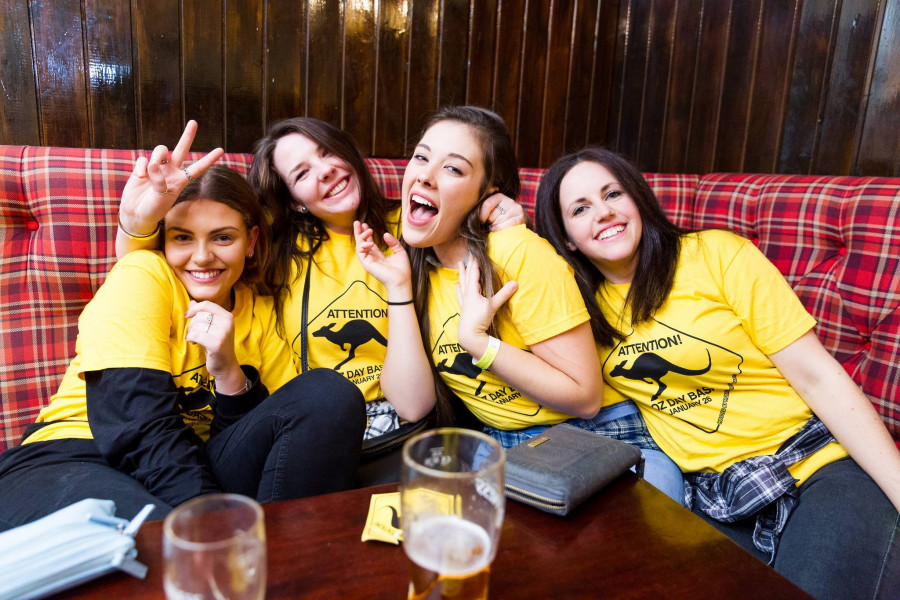 Australia Day Bash 2020
€30/ per person
2020-01-26 - 22:00:00

The Highlander Pub Rome
About this event
Ladies and Gents,
This 2020 our Australia Day festivities will be labelled with a little initiative, a humble effort regarding the ongoing bushfires that have caused a massive natural disaster in the Land Down Under. Plenty of humans have lost their lives already. Large territories have turned into ashes. Species are threatened to disappear... We are under no illusion that we can make any major impact on stopping those fires or saving the world, but we have decided to join the bushfire awareness campaigns and send a little help to all of those who are urgently in need down there.
We are about to print our special edition "AUSTRALIA - protect Australian Wildlife t-shirt. Those will be available in the package of our annual Australia Day party coming up on Sunday, January 26th - or maybe the t-shirts themselves available even sooner at our bar. All of you who purchase the package or only buy the t-shirt will become contributors in the campaign and in the little fund we are raising for this cause.
For every purchase you make 5 Euro will be directed to Community Enterprise Foundation in Australia.
Price Includes
It is €30 per person to join us and it includes our Happy Happy Hour / Open Bar and all you can eat pizza between 10pm and 11pm, drinking games after the end of the open bar and a bar on road and free entry into the biggest club on Sunday night in downtown Rome!
The open bar package includes a t-shirt as well - the special edition Australia - Protect Australian Wildlife t-shirt will be given out until we run out of stock (it is only a limited edition) otherwise you will receive a voucher and you will be able to collect from our office any day after the party.
RUNNING LATE? or not a big drinker
You can still join us after the end of the Happy Hour Open Bar for only €20 which includes a drink of choice at the Highlander pub and the admission to all the other bars or dance bars/clubs we cover!
Event Rules
Meet us at Vicolo di San Biagio 9 (only 6-7 min walk from the famous Spanish steps)
infoline: (+39) 06 45447204::: infoline Highlander: (+39) 06 68805368 WhatsApp: (+39) 3287653883
The Australia Day festivities at the Highlander will start from midday. Click on this link for further info.